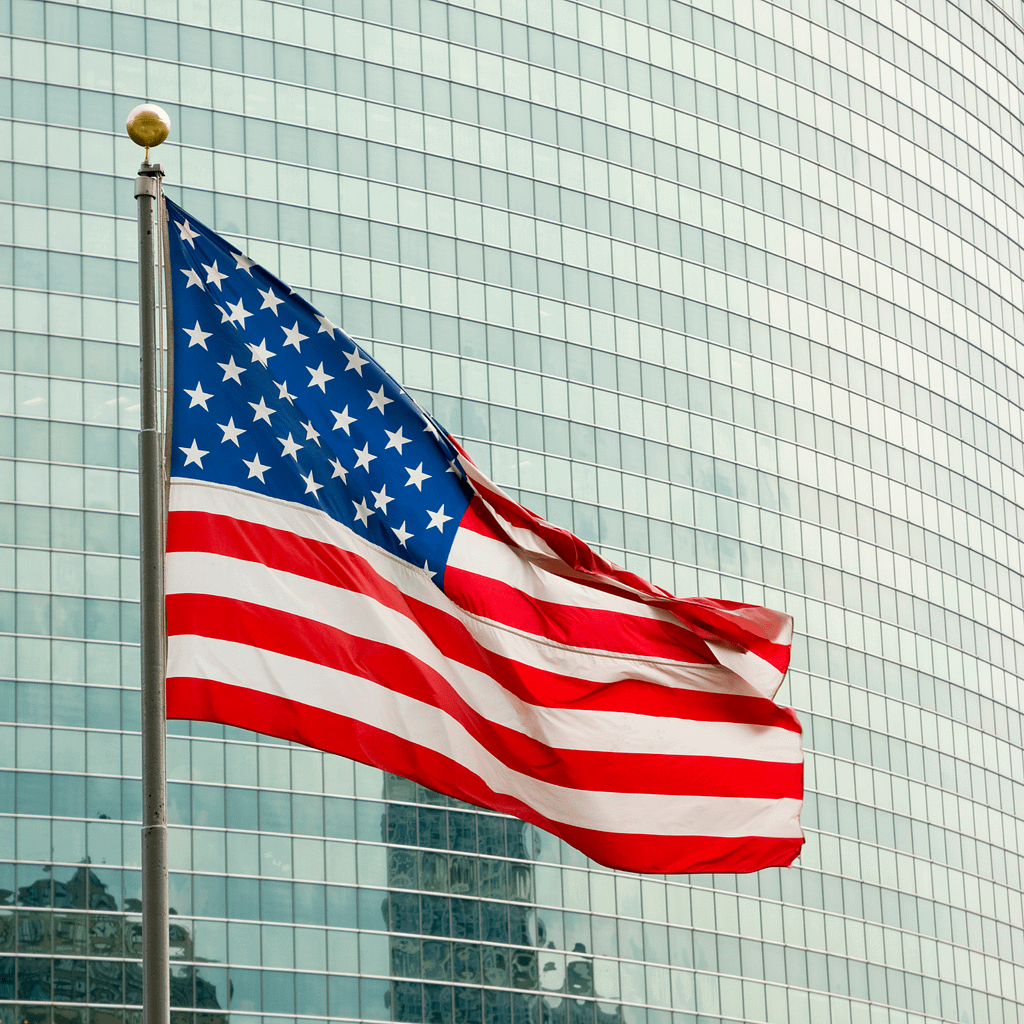 ---
THE PLEDGE OF ALLEGIANCE
"I pledge allegiance to the flag of the United States
of America and to the republic for which it stands,
one nation under God, indivisible,
with liberty and justice for all."
---
Flag Etiquette:
The American Flag should be treated with respect.
The flag should be raised by hand and only displayed from sunrise to sunset. If displayed at night, it should be illuminated.
Any day of the year the flag may be displayed but particularly on national and state holidays, historic days, and special occasions.
No flag may be flown above the American flag or to the right of it at the same height.
The flag may be flown at half-staff by order of the president and this is usually done to mourn the death of a public official.
The flag may be flown upside down only to signal distress.
The flag should never be carried flat or horizontally, but always carried aloft and free.
When the flag becomes old and tattered, it should be destroyed by burning. According to an approved custom, the Union (stars on the blue field) is first cut from the flag; then the two pieces, which no longer form a flag, are burned.
(The American Republic to 1877 – National Geographic)
For more in-depth details on the history of the American Flag as well as protocols for using the flag in ceremonies;
THE PATRIOT POST  –   THE AMERICAN FLAG
---
MORE AT TRUTH MATTERS
Declaration of Independence large print
Quotes by James Madison, Father of the Constitution
Quotes by America's founding fathers, presidents, and patriots