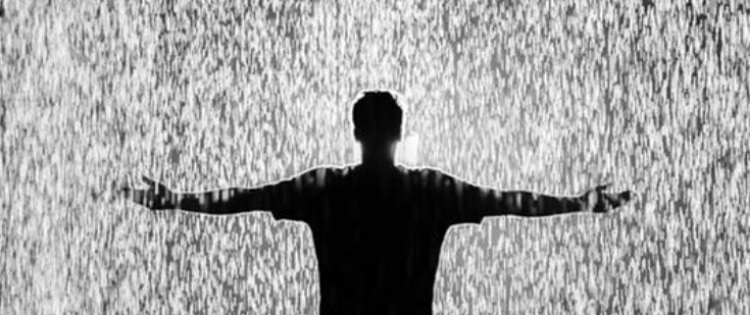 Jesus said that in this world we will have trouble and that is a fact. But he is also said to be of good courage because He has overcome the world. Whenever we are faced with difficulties, troubles, heartaches, and trials, it is easy to allow them to consume our thoughts, attitudes, and actions. Sometimes it is a traumatic sudden disaster that came out of nowhere. Other times, it may seem like a never-ending struggle for which there seems no solution or escape.
Our enemy loves to isolate us and convince us that we are alone and that no one else could understand or relate to what we are going through. If you are a born-again believer in Christ you are never alone and never in a place that God does not care about or relate to. And yet we often look around and feel hopeless and depressed due to circumstances we do not like or understand. We may feel God does not understand what we are going through. But allow the words of Psalm 147:5 to sink into your troubled heart.
Heartache, pain, and sorrow are all part of the human experience in our fallen state and world. But God has not left us to deal with life and problems on our own. He has sent the Holy Spirit who is our comforter. It may be true that others may not understand because we are all limited and often self-centered. But that is never the case with the Holy Spirit who can comfort us and love us even in desperate times.
"Great is our Lord and mighty in power; His understanding is infinite. " Psalm147:5
"The Lord is near to all who call upon Him. To all who call upon Him in truth. " Psalm 145:2
I don`t know your current situation but what I do know is that God loves you and He cares. We must resist viewing God through our circumstances and remember the proof of His love was demonstrated at the cross.
"casting all your care upon Him, for He cares for you." 1 Peter 5:7
(Jesus said) "Are not two sparrows sold for a copper coin? And not one of them falls to the ground apart from your Father's will. But the very hairs of your head are all numbered. Do not fear therefore; you are of more value than many sparrows."
Matthew 10: 29-31
"3 Blessed be the God and Father of our Lord Jesus Christ, the Father of mercies and God of all comfort, 4 who comforts us in all our affliction, so that we may be able to comfort those who are in any affliction, with the comfort with which we ourselves are comforted by God. 5 For as we share abundantly in Christ's sufferings, so through Christ we share abundantly in comfort too. If we are afflicted, it is for your comfort and salvation; and if we are comforted, it is for your comfort, which you experience when you patiently endure the same sufferings that we suffer. 7 Our hope for you is unshaken, for we know that as you share in our sufferings, you will also share in our comfort.
8 For we do not want you to be unaware, brothers, of the affliction we experienced in Asia. For we were so utterly burdened beyond our strength that we despaired of life itself. 9 Indeed, we felt that we had received the sentence of death. But that was to make us rely not on ourselves but on God who raises the dead. 10 He delivered us from such a deadly peril, and he will deliver us. On him we have set our hope that he will deliver us again. 11 You also must help us by prayer, so that many will give thanks on our behalf for the blessing granted us through the prayers of many."
2 Corinthians 1:3-11